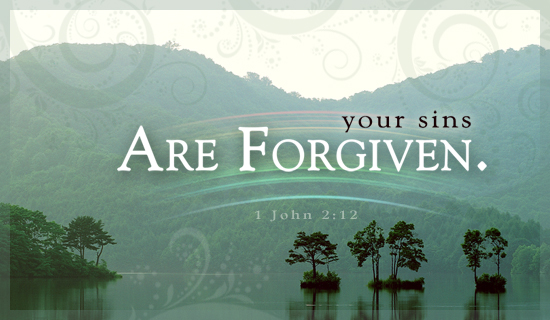 I've been asked many times what Jesus meant when he spoke of an unforgivable sin.
"And so I tell you, every sin and blasphemy will be forgiven men, but the blasphemy against the Spirit will not be forgiven" (Matthew 12:31).
It's interesting that the people who approach me with concern about committing the unpardonable sin focus so much on the second part of the verse and miss the amazing promise Jesus gave in the first part. Think about it. "And so I tell you (or "therefore I say to you") every sin and blasphemy will be forgiven men."
Amazing! EVERY sin and blasphemy…
This is a great promise! There are many different sins and blasphemies. The only exception Jesus admits to this extensive promise is "blasphemy against the Holy Spirit."
Many teachers believe that this particular act could only occur under the public ministry of Jesus. It's viewed as a direct rejection of the ministry of Jesus by ascribing His work to Satan.
Whatever else this involved, it included an ultimate hardening of one's heart against the person and ministry of Jesus. I assure people that a clear sign you have not committed this sin is a deep concern that you may have committed it. This means that those who have come to me deeply troubled by even a possibility of having blasphemed against the Holy Spirit are not the kind of people who blaspheme against the Spirit. 
Now we return to the opening promise: "Every sin and blasphemy will be forgiven…" Do you understand why the apostle John wrote, "If we confess our sins, he is faithful and just and will forgive us our sins and purify us from all unrighteousness" (I John 1:9)?
Remind yourself often of our forgiving God
"If you, O Lord, kept a record of sins, O Lord, who could stand? But with you there is forgiveness." (Psalm 131:3-4)

"The Lord our God is merciful and forgiving, even though we have rebelled against him" (Daniel 9:9).

"I, even I, am the one who wipes out your transgressions for my own sake; and I will not remember your sins" (Isaiah 43:25).

"I will forgive their iniquity, and I will remember their sin no more" (Jeremiah 31:34).

"He delights in unchanging love. He will again have compassion on us; He will tread our iniquities under foot. Yes, You will cast all their sins into the depths of the sea" (Micah 7:18-19).

Jesus said, "This is my blood of the covenant, which is poured out for many for forgiveness of sins" (Matthew 26:28).

"… through His name everyone who believes in Him receives forgiveness of sins" (Acts 10:43).

"In Him we have redemption through His blood, the forgiveness of our trespasses, according to the riches of His grace" (Ephesians 1:7)
Steve Cornell